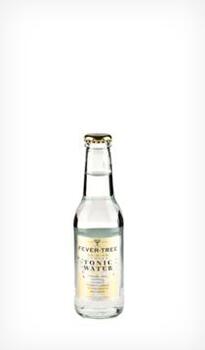 FEVER TREE - Tonic Water (24 x 20 cl)
Storbritannien
/
20 cl
/
The tonic water has more history than most soft drinks industry. Is proposed based on quinine, a medicinal substance extracted from a tree native to Peru. In 1630 it became known in Spain as it was prescribed to the Countess of Chinchón to cure him of "a fever", as it was then to malaria.

In 1820, Indian soldiers and sweeten the bitter drink invented the indian tonic water, shortly after a drop of gin gin tonic immortalized. The plant became known as the fever tree. And why it's called, Fever Tree, the beverage brand that now recovers craftsmanship of natural quinine tonic, cane sugar and citric acid.

With the unique blend of botanical subtle and natural flavours, water and quinine of the best quality, have created a delicious tonic, natural and an extremely refreshing taste and aroma. Just thinking of all the spirits that are now on the market, made with ancient techniques that have been passed from generation to generation, it seems unrealistic to always mix them with soft drinks of low quality. Fever-Tree, from its position of independence and using the best quality ingredients, wants you to change this situation by giving the concept of "mixer" a totally unknown meaning until now.

By all accounts Fever-Tree Tonic is recommended by Ferran Adria to develop the best Gin-Tonics.